Server co-location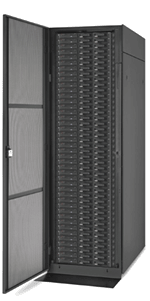 Our A+ grade tier 3 Australian Data Centres provide top-of-the-line infrastructure facilities including rack space with sophisticated airflow management, raised flooring and sub-floor cable management systems.
Blue Net's Australian Co-Location Plans offer a cost effective alternative to the development and maintenance of your own hosting facility. Both up-front capital expenses and ongoing management costs are significantly reduced.
The service saves you from dedicating precious resources to the daily management and maintenance of own infrastructure. Instead, with Colo Hosting, this responsibility is outsourced to Blue Net, so you have more time to focus on your core business activities.
Around the clock cover
24x7 Onsite Support Engineers
24x7 Access to your server(s)
Network Operations Centre
Included features
Redundant Cisco Powered Core Network
Server Monitoring (SMS & Email Notifications)
Pricing is the same in either of our Brisbane or Sydney Data Centres:
All colo hosting:
12 months minimum term
99.95% uptime
24/7 technical site staff and site access
1 RU
100Mbits port
25GB (in+out) traffic
5 usable, public IP addresses
Setup: $250 inc GST
Monthly:$195 inc GST
2 RU
100Mbits port
25GB (in+out) traffic
5 usable, public IP addresses
Setup: $250 inc GST
Monthly:$240 inc GST
4 RU
100Mbits port
25GB (in+out) traffic
14 usable public IP addresses
Setup: $250 inc GST
Monthly:$285 inc GST
¼ rack (10RU)
100Mbits port
50GB (in+out) traffic
29 usable public IP addresses
Setup: $750 inc GST
Monthly:$600 inc GST
½ rack (21RU)
100Mbits port
200GB (in+out) traffic
29 usable public IP addresses
Setup: $1200 inc GST
Monthly:$1100 inc GST
Full rack (42RU)
100Mbits port
600GB (in+out) traffic
29 usable public IP addresses
Setup: P.O.A - contact us
Monthly: P.O.A - contact us
Please contact us with any questions or to receive a colocation hosting proposal